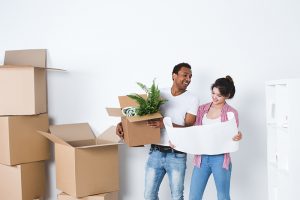 Affordable Housing Resources (AHR) is proud to be part of the NeighborhoodLIFT program in collaboration with Wells Fargo and NeighborWorks® America. Discover the possibilities of homeownership and find out if it's right for you!
NeighborhoodLIFT Program Information
Provides eligible homebuyers with $15,000 of down payment assistance on qualified properties
Provides homebuyer education that will prepare you for finding and financing a home and for managing the financial responsibilities of homeownership. Click here for HBE Information.
Assistance is not limited to first-time buyers
Borrowers' annual income in combination with household size must be at or below the income limits set for the program in the Nashville area. Income limits are higher for military service members, veterans, law enforcement officers, Pre-K-12th grade teachers, firefighters and emergency medical technicians. Click here to see Income Limits. Click here to see First Responder, Military & Teacher Benefit Information.
Properties qualified for the program must be:

Located in Davidson, Rutherford, Sumner or Wilson County. Click here to View Map.
The primary, owner-occupied home of the buyer(s)
A detached home, townhouse, condominium, 1-4 unit property, Planned Unit Development
If you are interested in the NeighborhoodLIFT program, take the quiz below and find out if you are immediately eligible to start the application process.