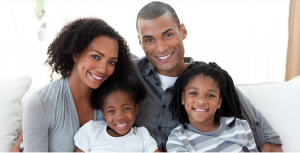 Did you fall behind on your mortgage during the pandemic?
Affordable Housing Resources (AHR) announces two new mortgage assistance programs.
AHR continues its longstanding practice of assisting homeowners at risk of foreclosure by partnering with both THDA and United Way of Greater Nashville to offer two mortgage assistance programs. Eligibility for the programs is based on federal guidelines.
Tennessee homeowners affected by COVID-19 due to illness, job loss, or other economic challenges can apply for help with back mortgage payments.
THDA's Housing Assistance Fund (HAF) program is statewide and United Way's is for Davidson County homeowners.
If you live outside of Davidson County, please apply with THDA directly on their website, linked here.
If you live in Davidson County, fill out the following form, and we will contact you to begin the application.

Contact AHR's Melanie Eaton at 615-251-0025 ext. 200 or meleaton@ahrhousing.org for assistance or more information about either program.